Clinic Director
Geraldine Pagaoa-Cruz, MS, OTR
Mrs. Pagaoa-Cruz has been an occupational therapist for over 15 years specializing in adult neurological populations. She received her Bachelor's degree in Exercise Science with a minor in Psychology at Rutgers University in 1995. She then completed her Masters of Science degree in Occupational Therapy from Thomas Jefferson University in 2001. Mrs. Pagaoa-Cruz worked as the OT Clinical Manager and OT Student Coordinator for the Chester campus at the nationally ranked Kessler Institute for Rehabilitation (KIR). She led and participated in a variety of organization wide committees. Her accomplishments at KIR included development of a Cardiac Recovery Program and
Left Ventricular Assist Device (LVAD) Program, development of ADL Program, Brain Injury Safety Coach Program and Employee Safe Patient Handling Policy/Procedure. In addition, Mrs. Pagaoa-Cruz increased research collaboration between the Kessler Chester campus therapists and Kessler Foundation Research Center (KFRC).  She participated in consenting and data collection for a number of stroke and brain injury related research initiatives related to spatial neglect assessment and treatment, assessment of cognition and TBI Model Systems.
Mrs. Pagaoa-Cruz was also an OT Clinical Consultant for JFK Johnson Rehabilitation Institute primarily for Center of Head Injuries Continuum. At JFK, she also worked in the acute care, inpatient rehabilitation, sub-acute and home-care departments.  Mrs. Pagaoa-Cruz was previously employed by Motorika, USA as a Clinical Specialist where she traveled nationally and internationally to train therapists on the use of ReoGo robotics in daily intervention. She participated in product development, clinical research and marketing while maintaining and developing customer relationships.
Mrs. Pagaoa-Cruz has presented on a variety of topics at local hospitals and conferences and was a featured therapist on HBO's documentary "COMA". She has had a variety of poster presentations at state, national and international conferences including NJOTA, AOTA, Safety Summit and ACRM.
Mrs. Pagaoa-Cruz worked as an adjunct professor for the Kean University Occupational Therapy department since 2006 teaching Seminar in Adult Rehab Practice and Theoretical Guidelines to Practice II Lab prior to being elevated to Kean Community Cares Clinic Director in 2014. She holds additional certifications in physical agent modalities, A-ONE and Kinesiotaping and is currently a member of NJOTA, AOTA and WFOT.
Occupational Therapists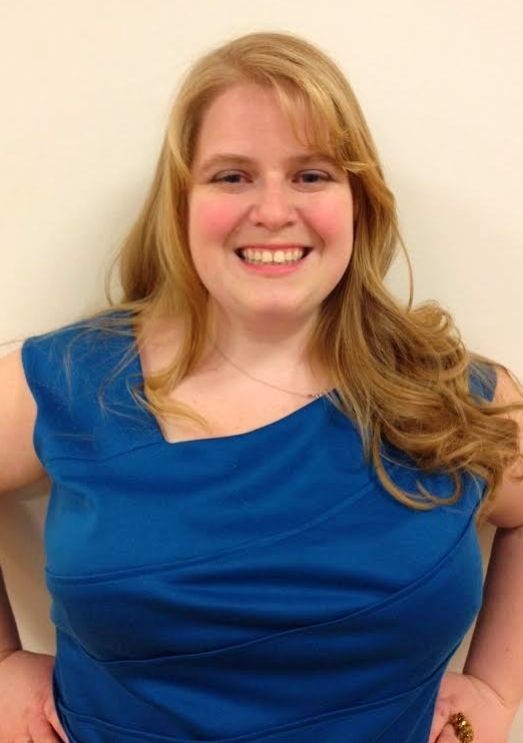 Thais Petrocelli, MHA OTR
Thais has been a practicing Occupational Therapist since obtaining her bachelor's degree in Occupational Therapy from Elizabethtown College in 2003. In 2012, she was awarded a Masters of Health Administration from the University of Phoenix.  
While working at Greystone Park Psychiatric Hospital, she was instrumental with the founding of the Falls and Balance clinic to address the needs of psychiatric patients who were also medically involved. She created and implemented a streamlined monthly documentation form for the entire Rehabilitation Department and updated and put the OT student manual in an electronic format. She was also involved with the initial implementation of the TIPS community re-entry program which continues to be a premier program at Greystone Park Psychiatric Hospital. While working at Somerset Medical Center, Thais was responsible for creating an occupation-based assessment for use with both acute psychiatric and eating disorder patient populations. 
Prior to her role as academic fieldwork coordinator, Thais was employed by the Paterson School District where she was responsible for the coordination of district-wide occupational therapy services as well the creation of district-wide therapy policies and procedures. Thais has work as an Adjunct for the Kean University Occupational Therapy Department since 2006 where she has taught a variety of courses including Activity Group Process, Clinical Conditions, and Service Learning. She holds an advanced certificate in the LeDuc method of lymphedema management and has a special interest in mental health issues and sensory integration. Thais is a member of WFOT and AOTA. 
Kelly Sullivan, MS OTR
Kelly Sullivan is a Kean alumna who received a Masters Degree in Occupational Therapy in 2013. Kelly previously completed a Bachelor of Science degree with a major in psychology from Rutgers University where she graduated in 2010. Currently, she is working as an occupational therapist at JFK Johnson Rehabilitation Institute where she has advanced her skills in adult practice. She has worked on multiple units including inpatient rehabilitation, general rehabilitation and the inpatient brain trauma unit. She is currently completing a pilot study on a supplementary upper extremity program for patients with hemiparesis and is collaborating with the JFK Medical Center Neuroscience department on further developing the research. Kelly has elevated her clinical skills through a variety of continuing education courses with particular interest in neuro-handling techniques, stoke recovery and vision. She has presented in-services to colleagues and students on a variety of topics. Kelly tutored occupational therapy students in gross anatomy, kinesiology and neuroscience. In addition, she is a member of the annual 5K Miles for Minds. She currently is an adjunct professor at Kean University teaching kinesiology. 
Ruth Ma, MS OTR Consultant/Academic Specialist
Miss Ma is a two time Kean Alumni who continues to be an active member of the University as she serves as a board member of the Alumni Association and the Kean University Occupational Therapy Advisory Board.  Ruth has been an active healthcare practitioner since 2007, where she provided services in the sub-acute setting for St. Barnabas Rehabilitation Affiliates, pediatric school system with Leba Therapeutic Services Inc., and in an outpatient setting with Twin Boro Physical Therapy. Ruth received her Associates degree in Applied Science in 2007 from Union County College to practice physical therapy as a Physical Therapy Assistant.  She continued her studies at Kean University where she received her Bachelors of Arts in 2012 and Masters in Occupational Therapy in 2015. 
During her studies at Kean University, Ruth initiated her interests in leadership rolls.  She became President of the Graduate & Part-time student council, Vice President of the Student Occupational Therapy Association, and Student Vice President of Phi Kappa Phi.  In 2013, she was awarded the Presidential Excellence Award for Distinguished Student Leadership and was inducted into Who's Who among students in American Universities and Colleges in 2014.  Not only was Ruth involved in student affairs here in the United States, but she was also a student ambassador for the first Wenzhou-Kean Delegation and opening ceremony in China in 2012.  She became a student mentor during the 2013 Wenzhou-Kean summer immersion program, where she provided mentorship to 117 Chinese students.  In the following year, she was chosen to be part of the English Preparatory program held at the Wenzhou-Kean campus where she assisted with student programming and teaching Chinese students American culture. From these experiences, she became well integrated with the Kean community and always knew that she would return to become a professional staff member.
Currently, Ruth practices occupational therapy full-time as a pediatric therapist at Lakeview School, a state-of-art facility, where she provides integrated therapy to students with multiple disabilities, ages 3 to 14.  At Lakeview School, she utilizes a holistic, multi-sensory approach, as well as a neurodevelopment approach within her therapeutic interventions to maximize the student's potential and enrich their participation at school.  She effectively serves this population by coordinating with the transdisciplinary team and family to provide support and adaptive equipment to the student for optimal positioning/performance. Not only does she practice pediatrics in a school setting, but she also implements Individualized Education programs for medically fragile students within their home for Middlesex Regional Educational Services Commission.  Ruth continues to work with clients across the life span while working with the adult population at Care One in Morristown, NJ.  
She continues to develop professionally taking continuing education courses in both physical therapy and occupational therapy.  She utilizes her clinical reasoning skills from both scopes of practice to provide optimal service delivery.  Ruth is excited to start her new chapter in her career here at Kean University's Occupational Therapy Clinic as a Consultant and Academic Specialist.
Marlee Lynch, MS, OTR/L
Marlee Lynch is a Kean alumna who received a Masters Degree in Occupational Therapy in 2016.  Marlee previously completed a Bachelor of Arts degree with a major in Sociology from Rowan University.  Currently, she is working as a staff occupational therapist at Kessler Institute for Rehabilitation where she has advances her experience working in adult practice.  She currently works with individual's recovering from neurological trauma and injury.  Marlee has enhanced her clinical skills through a variety of continuing educations courses with particular interest in cognitive rehabilitation and stroke recovery.  She currently is the lead coordinator of the occupational therapy community life skills group and trip at her Kessler campus. Marlee has also developed and presented in-services to educate colleagues regarding importance of community participation after discharge and the effectiveness of implementing a community life skills educational group to run in conjunction with community trips in an acute care setting.  Marlee is a member of NJOTA and AOTA and has presented at both conferences.
Danielle Kearns, MS, OTR/L
Danielle Kearns is a two time Kean alumna who received her Bachelor of Arts degree in Communication Studies (2014) and a Master's Degree in Occupational Therapy (2016). Currently, she is working as an occupational therapist at Intensive Therapeutics Inc., where she advances her experience working with children/young adults with special needs in a variety of settings: school based (private and public), outpatient and sports/recreation programs. Danielle also tutored occupational therapy students in gross anatomy. Danielle is a member of NJOTA and AOTA and has presented research at both conferences. 
Susan Santana, BS, OTR/L
Susan Santana, BS, OTR/L, is currently an Occupational therapist at JFK medical center. An alumni of Kean University (Graduate 2003), she earned our Bachelor of Science degree in Occupational Therapy. She has 5 years' experience in various adult settings including inpatient rehab, acute care, outpatient rehab, skilled nursing facilities and the brain trauma unit. She is stroke, LSVT certified and received employee of the month for JFK medical center in April 2016. She has 8 years' experience working in pediatrics in various settings as follows: school based (public), a private autistic school, early intervention, inpatient rehab, outpatient rehab and aquatic therapy.